Mentoring that takes you to new horizons
relationshipfamilycareerself-knowledge
"I am not afraid of storms for I am learning how to sail my ship."
(Louisa May Alcott)
Welcome to the English summary of our website!
I'm Dr Judit Lantos, founder of RelationShip; life and career coach; relationship, family, divorce, and business mediator; and lawyer. I support my clients by using the varied and complex toolbar of mediation, coaching and law.
I've only lived in the United States for a year, but I soon realized how lost you can feel in a foreign country. I was on my own, yet I somehow had to figure out how to get the best out of that difficult situation.
I'm sure many people share my experience, especially if a difficult situation occurs in someone's everyday life or relationships, or at work. These difficulties can include private life struggles, work or business problems, and legal issues.
I've attended several foreign legal conferences in the past 15 years, where I haven't only learned a lot, but I've also become familiar with many life situations simply by talking to colleagues. I had to face many challenges when I travelled around the world, so I know what it feels like to be in a difficult situation in a foreign country.
Hungarian is undoubtedly one of the world's most difficult languages. Learning it properly is often demanding even for those who happen to be living here for years or even decades. English, however, is one of the world languages that could offer smoother and more comfortable communication.
It is uplifting and comforting to have a professional you can speak one voice with and who understands you. And if you feel comfortable with the language you are using, finding a solution to your problem could become faster and easier.
Thanks to the past decades of practising law, I know how human nature works and I can easily relate to people. As an international legal expert, I had the opportunity to work on many foreign projects and cases that require a high proficiency both in written and spoken English. Being a mediator and a coach as well, I have all the tools that can work as a compass for the lost soul and mind.
It often happens that solving a problem requires including further professionals, but finding the proper person could be a daunting task. At RelationShip, we have already collected the best experts for you who are fluent in English.
I'm a life and career coach; a relationship, family, divorce, and business mediator; and a lawyer. However, these pieces of profession-mosaics of mine wouldn't be so varied and diverse if my personality and experience hadn't led me to this career path.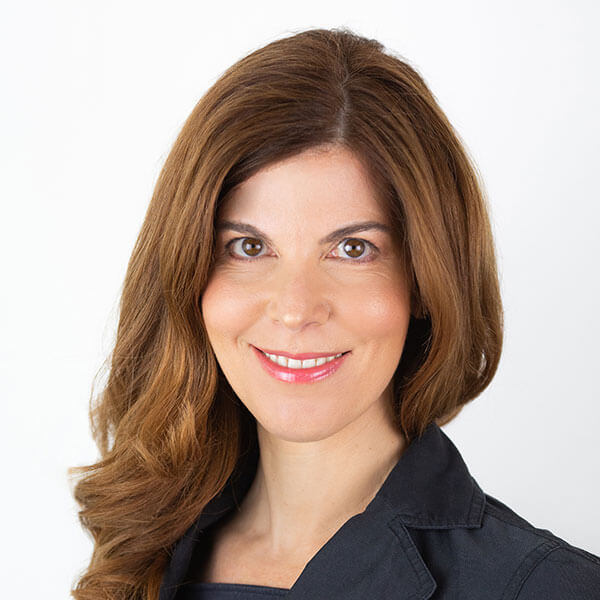 I'm a life and career coach; a relationship, family, divorce, and business mediator; and a lawyer. However, these pieces of profession-mosaics of mine wouldn't be so varied and diverse if my personality and experience hadn't led me to this career path.
RelationShip - Our mentoring is your compass
Should we borrow an expression from mathematics, we might say that relationships are the common denominator of real life: all life stages have them, and either directly or indirectly, they affect all aspects of our life. We have a relationship with our parents, children, partner, friends, relatives, colleagues, and even ourselves. It's no surprise that in most cases, our private or workplace conflicts somehow root in a problem related to relationships.
Well-established relationships make you feel over the moon, but this idyllic balance is volatile and can be easily disturbed. While this latter situation is undoubtedly a threat to your psychological integrity, it often concerns your physical wellbeing (stress, illness) and can cause financial difficulties as well; just think about the issue of the division of property during a divorce. Thus, realizing the nature of the problem and figuring out a solution is crucial to finding a way out of the whirl of agonizing anxiety and arriving at the calming port of healing harmony.
RelationShip offers comprehensive and professional help in various fields. Depending on the nature of your problem - let it concern private life, career, family, or even divorce - coaching, mediation, or counselling can help to find a solution in a faster and more efficient way.
During the sessions, clients often realize that they need another specialist or consultant to overcome certain problems. RelationShip has already done the hard work for you: we have collected the best professionals such as psychologists, child psychologists, couple, family and stress management therapists, grief counsellors, financial counsellors, and legal practitioners.
From the intricacies of the law to RelationShip
What does it take for a law-enthusiast attorney to fall in love with the complicated yet excitingly beautiful world of relationships?
I think a passion for law is coded in my DNA since I have many ancestors working in this field. After secondary school, it was obvious for me to follow their path. When I started to practise as a lawyer, I soon realized that besides loving the intricacies of the law, I also adored relationships. I observed them with something I believe is a lot more than what you might call natural curiosity. People easily opened up to me and often shared their thoughts and feelings with me.
As a lawyer I soon learned that proper communication was the key to success; not only because sharing information is critical, but also because no good relationship exists without it. And just like good listening and taking care of the client's needs ease up even the most complex legal procedure, they facilitate all other interactions in life as well.
When I found myself in challenging situations, I often wished to have a magical compass which – just like the traveller's Evening Star– could simply show me which path to follow. Though I was well aware that unfortunately, no such thing exists, I knew that many people struggle with very similar difficulties as I do. That's when the idea of a helping centre was born in my mind. I wanted to create a place where seekers could get complex help, regardless of the nature of their problem, be it a crisis in your relationship, divorce, post-divorce issues, business-related conflicts, or career problems.
Why RelationShip? - Our mission
As the captain of RelationShip, I know how to help you steer the boat of your own life and find the right direction in the subtle maze of various relationships. By uncovering the root of your problems, defining your goals, and (re)discovering your strengths, you will have all the assets to make your dreams come true.
No matter whether your issues concern relationships, parenthood, family, children, divorce, career, or self-knowledge, RelationShip can help you find the proper solution.
Our services
Coaching and counselling are one-on-one sessions, while during mediation I work with the two conflicting clients together at the same time to resolve their problem(s). However, mediation also includes pre-sessions with each client individually so that I can have a comprehensive understanding of the situation.
Love Life - Relationship coaching
Coaching could be an effective tool to overcome relationship issues, let them be about saving or ending a current one, or finding a new partner.
Life- and career coaching
Life and career coaching offers a toolbar that is not only useful in solving the actual problem of yours, but also in overcoming similar difficulties in the future as well.
Relationship mediation, counseling
During mediation and counselling, clients can learn communication and conflict resolution techniques. They can also master a progressive approach, which allows them to solve their problems by amicable means.
Family mediation
The mediator ensures an objective observation. By revealing the root of even the most complex family issues, this approach offers an effective way to overcome the problems and settle peacefully.
Divorce mediation
Unfortunately, more often than not, getting a divorce goes hand in hand with disagreement. Divorce mediation offers a platform for both parties to resolve their conflicts and find a consensual settlement. Mediation does not only ease up the legal procedure but if children are involved, it also ensures to make their needs met as well.
Mediation after divorce, mediation for maintaining a good relationship
It often occurs, especially if children are concerned too that disputes don't magically vanish after a successful divorce. In these cases, visiting a mediator could be a helpful contribution to optimizing the relationship of the opposed parties.
Divorce counseling, divorce coaching
Getting a divorce is stressful for many reasons. Divorce coaching helps to cope with failure and resolve the difficulties caused by the altered situation of the family structure. By improving self-knowledge, coaching or counselling can also promote emotional healing, and thereby they help you move on with your life and get a fresh start.
Business mediation
Business mediation could play a key role in resolving conflicts in a faster and smoother way. Besides saving time for the parties involved, mediation is usually a lot more cost-effective than prolonged legal proceedings.
Reacting to the challenges of the ever-changing world, we offer online consultations as well.
If you have any questions regarding our services or you would like to schedule an appointment, please don't hesitate to contact me.